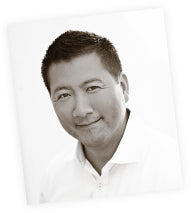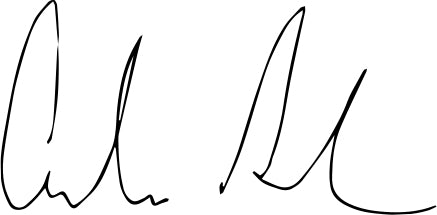 straight from Andy's kitchen
I am Sauce Beauty's founder, Andy, and I have two passions in my life: haircare products and delicious food. I've created and marketed haircare products for top beauty companies like L'Oréal, TIGI/Unilever, and Macadamia Beauty for thirteen years, and at the same time have come to love cooking great meals for friends and family. I am not allowed to make fresh pasta without the help of my son. And my daughter will eat just about anything — she's even tried snails! I've always wanted to merge my two passions of food and haircare, so I created Sauce Beauty.
Each of my products are inspired by recipes with ingredients that are beneficial for your hair and scalp — ingredients like Jarrah honey, avocado, Greek yogurt, shea butter, cucumber water, and cayenne pepper. I want you to be able to make informed decisions about the products you use, which is why I created TransHAIRency™. Every ingredient is listed on this website, and each comes with a description of what it is used for. We care more than ever about what we put into our bodies, why should we not feel the same about what we put in our hair?
You can find our products in person at Sally Beauty and Wegmans stores around the United States, and you will be able to buy from us directly on our website, amazon.com/saucebeauty, Target.com and Walmart.com.